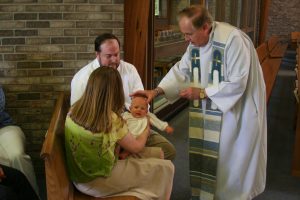 Baptism
• Parents wishing to have their child baptized at St. Mary Our Mother must be active, registered parishioners and attend one informational session. This preparatory session is held in the parish office meeting room.
• Parents may register to attend the session either before or after the birth of their child, but must do so BEFORE scheduling the Baptismal celebration.
• Preregistration for the informational session is required.