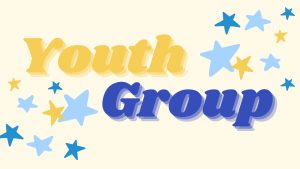 The Youth Group is a special part of SMOM Parish that brings together young people, providing them with a safe space to socialize, learn, and engage in activities. Our SMOM Youth Group is building a wonderful and strong community of great young people 😀 
Information:
— We meet once a month, typically on the second to last Sunday, going from 5:00 to 6:30
— Each meeting has a fun and unique theme every month. This theme is brought together through fun games and crafts, service activities, and food. Some themes from the past include Christmas Caroling, Night of Mystery, Acts of Kindness inspired by St. Veronica, Jeopardy, and World Records.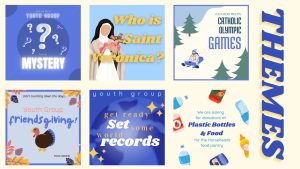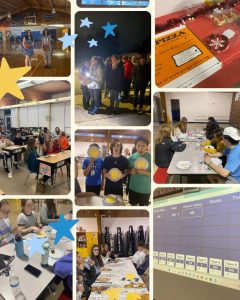 — We are open to Faith Formation and SMOM kids from grades 6th-12th. Feel free to bring any siblings (of any age) or friends (Catholic or not) to enhance your Youth Group experience!
Youth Group is a Mandatory part of the Confirmation curriculum here at SMOM. This means every Youth Group meeting; grades 8&9/Years 1&2 of Confirmation must be present!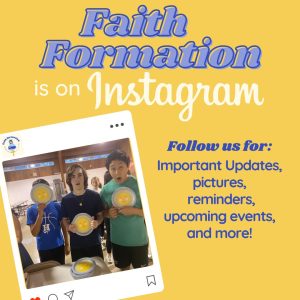 For more Updates and Future Youth Group dates, Follow our Instagram Page:
And become a part of our Youth Group Email List, by emailing Lily Barr our Youth Group Leader.