Updated COVID-19 Protocol 
The obligation to attend weekly Mass has resumed (in person or through online Mass).  Registration in advance for Mass is no longer necessary and has been suspended.  Wearing a face mask during Mass is no longer required, but is highly encouraged.  Please wear a face mask during Holy Communion.  Reception of the host will continue to be in the hand only.  One half of the church seating will be "open seating" for parishioners that have been vaccinated and do not prefer social distancing.  The other half of the church will continue to be seating in every other row with distance maintained between each parishioner in the rows.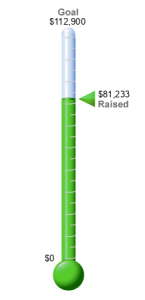 Annual Catholic Ministries Appeal
The CMA funds diocesan wide services to parishes and institutions, supports seminarians, deacons, education of youth, serves people in need through Catholic Charities, funds the ministries of the Pope & Bishop and funds the operations of the diocese.  The goal set for St. Mary Our Mother this year is $112,209.  No gifts to the CMA are used to satisfy legal or settlement costs.  Any shortfall in our goal must be made up from our parish funds.  No gift is too small as we work toward meeting our goal.  Thank you for your consideration of a gift toward our CMA appeal.